The year 2016 in review
Time flies again. Let us review the year 2016 together!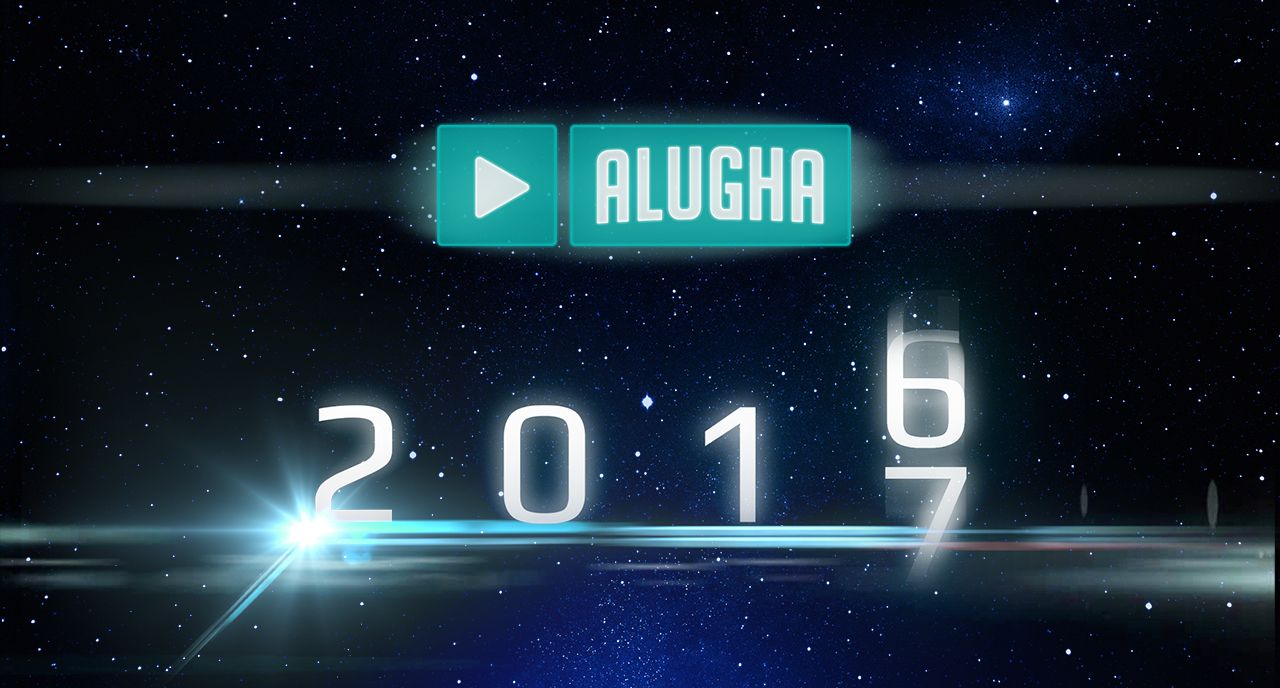 Read this article in: Deutsch, English, Español
Estimated reading time:
3
minutes

2016 had a lot to offer: one more day, an extreme hot summer and some surprises. The alugha team wants you to remind 2016! 
Films
In April, our childhood was re-filmed again: The Jungle Book celebrated its premiere. Mogli and his animalistic friends still recall childhood memories in everyone of us, keyword: "I wanna be like you"! 
In June, we could produce plenty of tears and tissue wearing, when "Me before you" came to the theaters. The story about euthanasia moved women and men (I saw it!) to tears worldwide. 
In August, it got criminal and heroic at the same time: Thanks to highly risky operations, plenty of action and "Sucker for pain" (Lil Wayne, Wiz Khalifa & Imagine Dragons), "Suicide Squad" is one of the top ten most successful films in 2016. 
It was about Autumn when we all went searching: For Dorie. The "Finding Nemo" sequel brought us 13 years back into the time when the "Nemo" hype was irresistible. 
Music
Countless songs made us sing, dance, cry and laugh this year again. To start with A, Adele's "Hello" can't be missed! We suffered from Bieber fever again when Justin went on world tour and made us all feel some "Purpose". Sia's "Cheap Thrills" can be counted to the biggest hits of the year anyway, as well as Drake's always recurring "One Dance". In Summer, Jennifer Lopez made clear that she is nobody's mother and captured the charts with "Ain't your Mama" at the age of 47 - Wow! With "80 Millions", Max Giesinger let us get closer together and revealed at the Mannheimer Castle festival that the "Jungbusch" has been his home base for lots of years. A little bit of "Hulapalu" was brought by folk Rock 'n' Roller Andreas Gabalier, whereat we still don't know what this acutally means. 
And otherwise? 
In 2016, history was written again. Hollywood beauty Leonardo DiCaprio finally got it - his Oscar! His years of waiting were worth it for "The Revenant". He rewarded this honor with a touching speech in which he appealed to us as human beings. 
In May, I - Lillifee - could celebrate alugha premiere and joined our multilingual team. So we've been together for more than half a year right now! 
The big soccer fever started in June: European Championship 2016! Apart from an extremely touched Ronaldo after Portugal won the title, "Will Grigg's on fire, your defence is terrified" will definitely stay in our heads for a very long time! 
In August, it was raining Silver and Gold at Olympia in Brazil. Many bizarre and funny things happened there. 
And now, we're walking through the supermarkets and see gingerbread, Zimtsterns and Christmas decoration everywhere - How fast time passes! 
Thank you 
At this point it is time for us to say "Thank you". Thank you for being there and pursuing our journey! Thank you for your time and support. We've achieved a lot this year: The Merger, new projects and languages and alugha 2.0. Our baby is slowly growing up. And we guarantee: There will be giant news! For Christmas, we wish that YOU remain faithful, also in 2017! Because we can only make it together! 
To this effect: Enjoy the last weeks of 2016 and celebrate an overwhelming Christmas! 
Your alugha team! 
#doitmultilingual
#alugha