Steve Blank - Key Acitivities
The key activities are not significantly different from the key partners. I have to know which activities I manage myself or which ones I buy or outsource.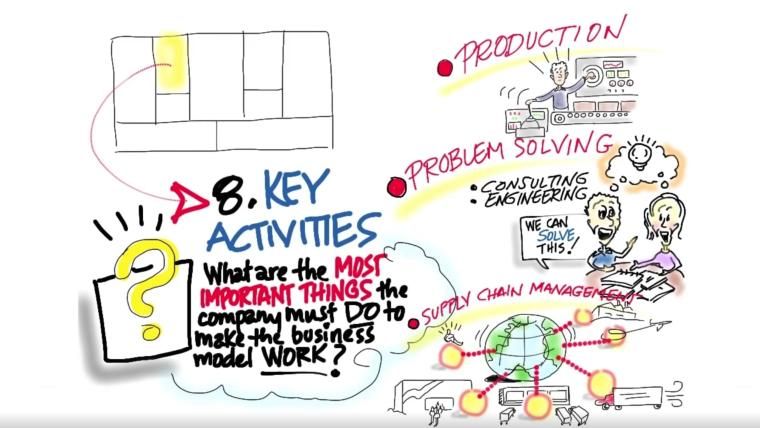 Read this article in: Deutsch, English, Español
Estimated reading time:
2
minutes
As with the key partners, the same basic principle applies to the activities: I have to know what I am doing. There are several approaches here and I like to remember my second permanent job position after my studies. I was in sales at a very large fresh concrete plant and there were a lot of things I would have liked to have optimized in my area of work. At that time, Excel and PC were still rocket technology (yes, that is how old I am) but I knew a lot about it and after a few tables I noticed that there was a lot of room for optimizing price determination.
So I went to my boss full of intrinsic motivation and introduced him to what I had worked out and told him a lot about concrete and why I had considered what and how. He asked me some "strange" questions and I asked: "Mr. H. may I ask a question? Do you not know much about the production of our concrete? And please forgive my question, I just want to know where to start." - His answer surprised me and at the same time led to a drastic experience that shaped me forever: "No Mr. Korz, I am a banker, I am very good with numbers and I know how to handle money and for everything else I have people like YOU, I buy in my 'deficits' and I am always happy when I -as with you obviously - have made the right decision…".
I have always tried to understand what we need and I have always acquired the necessary basic knowledge, I was always able to "have a say" in it and to understand what it was all about and I have always been a good advisor when problems arise, because I listen from the outside. But if it goes into depth … I know less or nothing and do not want to. I have my strengths and I use them and for everything else I get someone on board, who knows and can do it 100% better than me (ideally).
Conclusion: Know your key activities, your strengths and weaknesses and especially where they are needed, how important they are and what priority they have!
This article is written by our CEO, Bernd Korz. With his experience as an entrepreneur, he shares his vision about the lessons provided by Steve Blank. Join us every week for a new article on Steve Blank's lectures.
 

More information on Steve Blank:
#alugha
#everyone's language