Steve Blank - Which sales channels are there?
How do you want to sell and what sales channels do you want to use to bring the products to your customers? Do your homework and be "reachable" for your customers.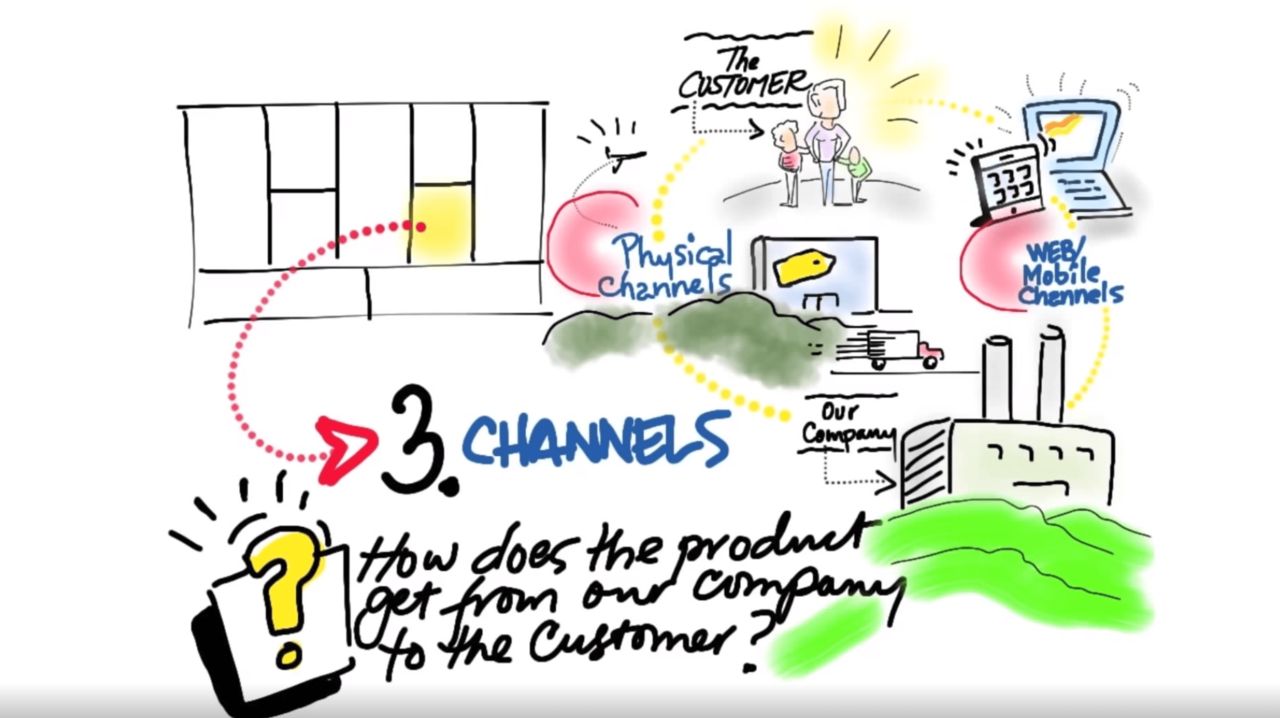 Read this article in: Deutsch, English, Español
Estimated reading time:
3
minutes
Those were the days when the famous Waltons as a family had the little shop where you could buy anything you needed. Being food such as bread or canned goods, sewing kits, repair kits, clothing, being having something to read, newspapers...Everything you needed in everyday life was there and you had no doubt you would find it there. Walton, as a result, knew what his customers needed and it was always on stock. Of course, it was not that hard. The selection was, compared to today, very manageable and if something was not on site you did not receive a bad rating on Google Maps...
Until the mid 1990s customers still went to the store to get their goods. They would drive to the bakery, to the butcher shop, the clothing store or the auto repair shop around the corner. For a new phone you went to the telephone shop and for baby stuff you went to the baby specialty store. In 1995 the Internet age began and with it the unstoppable change of this behavior. Customers could easily compare who offers what and for how much in his store and possibly decide to drive to another dealer. Shortly thereafter there were shops that only sold online and ordering was only a mouse click away. After a mass boom on online retailers and companies like Amazon who simply destroyed other shops, the trend is now moving in a slightly different direction. People look online and then go to the store for advice. Stores like Media Markt or others have become perfect in unifying both worlds. From your couch - or desk - choose and order in peace and then simply pick it up in the store.
A couple of years ago I walked through Munich and saw a sign on the door of a clothing store. It said that it will be closing its doors soon since customers come in to look to then order online. I found that quite ignorant and accused the owner of not being open to strike a new path. Why couldn´t people stop by his store, try it on and then - if they liked it - show their partner and THEN order from THEIR online shop. And maybe pick it up in the store in the right size? If the owner had opened up to this new path he would have been a pioneer on the one hand and on the other hand his customers would have remained faithful because of this service.
Today we differentiate between virtual and physical sales channels. You have the Internet, smartphones, clouds and countless other virtual ways to get goods. You must ask yourself how do you want to get your goods to the customer. It is noticeable that today there is a possibility of obtaining almost all physical goods on the net. This question is therefore very important because your target groups and thus targeted marketing can play an important role in your success.
This article is written by our CEO, Bernd Korz. With his experience as an entrepreneur, he shares his vision about the lessons provided by Steve Blank. Join us every week for a new article on Steve Blank's lectures.
More information on Steve Blank:
#alugha
#everyone's language