WHAT IS ALUGHA?
Read this article in: Deutsch, English
Estimated reading time:
11
minutes

WHAT IS ALUGHA?
Alugha is a German software company located in Mannheim (Germany). It is specialized in converting online videos into multilingual formats. The alugha technology makes it possible to combine all languages in the world in one single video and publish it on one's own website and on the multilingual video platform alugha.com. This reduces traffic, storage space, and administration effort. In addition to the multilingual player, alugha also offers a multilingual blog solution, which is also used for the company's own blog. The entire video and blog offer is available in at least two or more languages. The content on the website of alugha is mixed: reports, music videos, movie and game trailers, animations, advertising, tutorials, education, lifestyle, hobbies, research and current topics are featured on the homepage.
Functionality
The alugha player enables companies to reduce all their videos, which are usually uploaded separately in different languages, to just one video. The video footage and the corresponding audio tracks are merged via alugha's video uploader. The audio tracks can then be added to the video, making it multilingual. For each language that is added to the video, all relevant metadata such as title and description can also be added in the respective language. A special highlight is the search engine optimization. For one, the audio track is separated from the video, but what's interesting for Google & Co is the video information. Since not only the audio track, but also titles, tags, thumbnails, and the description for each language are stored separately, search engines consider each audio track as a separate website. So at the end you have a video, xx language tracks and for each language track a Google indexed page.
In addition to the primary video features, both the blog and the comment system are designed for multilingualism. Depending on the browser language of the end user, the videos are automatically played in the correct language via the alugha player. Functions like "Like", comments and statistics are, depending on the browser setting, integrated in the available language. Users can watch a video and change its language at the same time.There is always the problem that we ourselves want to decide which pages can embed and / or share a video. Producers can decide who gets access to the content. Alugha provides the ability to set specific URLs on which the video can be embedded. So you could, for example, set videos to unlisted on alugha and enter the URL of your own domain in an internal area. If a competitor tries to embed this video somewhere, it automatically generates an error message. When publishing or sharing, the language, the size of the player and selected online services such as FB, Twitter ... can be set. Depending on your choice, a link, a code and a URL for embedding will automatically appear.
Alugha's History
Bernd Korz had published over 500 tutorials on YouTube. Again and again, he was requested to publish his videos in different languages. In 2012, none of the video platforms provided the possibility to publish multilingual videos. Under no circumstances did Korz want to work with subtitles, he wanted to publish multilingual videos. Out of this need came the idea of a multilingual player, which was to be developed by a third party at first. Since the development costs of the prototype were far too high for Korz and no sponsor could be found, he designed the prototype of alugha himself together with his then 15-year-old son Niklas Korz. Korz junior is currently studying applied computer science at the Baden-Wuerttemberg Cooperative State University (DHBW) and has been involved in the programming of alugha from the beginning. After presenting the prototype, Alugha GmbH was founded with a seed funding grant. Gregor Greinert, member of the supervisory board of Duravit AG, as well as his father Klaus Greinert, chairman of the supervisory board of Rheinmetall AG and former family chairman of the Röchling Group, are involved as private investors. Due to the funding, Gregor Greinert joined Bernd Korz in the management of alugha.
Name
The name alugha comes from Swahili and means "one language" (a = one lugha = language). The meaning is also the motto (alugha - everyone's language) of the company and stands for overcoming language barriers.
External Embedding
External embedding is achieved through iFrame technology (an HTML document embedded in another HTML document). This technology is often used for embedding changing content. Users have to copy the embedding link (iframe tag) and paste it it.
Languages
Alugha supports all languages found in ISO-639-3. The 50 most spoken languages are listed. Additional languages are provided via the respective country code.
Services and costs
A basic account is provided free of charge. If required, a paid plan can be booked for the small B2B and enterprise area. In addition to hosting, alugha offers flat rates for translation and dubbing for corporate clients.
Sustainability
Alugha makes it possible to integrate multiple audio files into one online video. By using the alugha technology, one can significantly save upload time and decrease storage requirements compared to the usual 1:1 technology.
A video with an audio track of 3 minutes and 36 seconds can serve as an example: This video consumes 500MB of storage space. The video file needs 495MB and the audio file only 5MB, which is just 1 percent. Due to the fact that video-sharing websites have to make the videos available in different resolutions for different devices such as smartphones, tablets or desktop computers, the storage space needed is increased to 4GB. If this video was uploaded to the host in 30 different languages with conventional technology, it would already need 120GB. By using alugha, this number can be reduced to 4.15 GB. This is a reduction of 96.5 percent.
Technology
Originally, the web application of the video platform alugha used the Angular.js framework and was written in the programming language "CoffeeScript", a language based on Python and Ruby, which is compiled to JavaScript. Unlike classic websites that generate a web page on the server and send it to the browser, Angular.js only transfers the necessary script files, which then request the data needed to generate the page and in turn generate the finished page in the browser. In order to achieve a speed advantage for the users, the application was switched to React and GraphQL in 2017. React is a library developed by Facebook for programming interactive user interfaces. Furthermore, a huge community with masses of open source libraries and components has arisen from React. GraphQL is also a Facebook-developed query language for Web APIs.
Apps
An iOS and Android app are available in addition to the HTML version. Users can watch and share all multilingual videos of the Alugha library and switch languages directly while watching.
Weblinks
Cheat sheet
Motto: alugha – everyone's language

Description: multilingual video platform

Registration: optional, Email, Facebook or Google Konto (In German)

Languages: German, English, Arabic, Catalan, Greek, Spanish, French, Hindi, Japanese, Dutch, Polish, Portuguese, Brazilian Portuguese, Russian, Turkish, Chinese

Owner: Alugha GmbH

Founded in: April 2014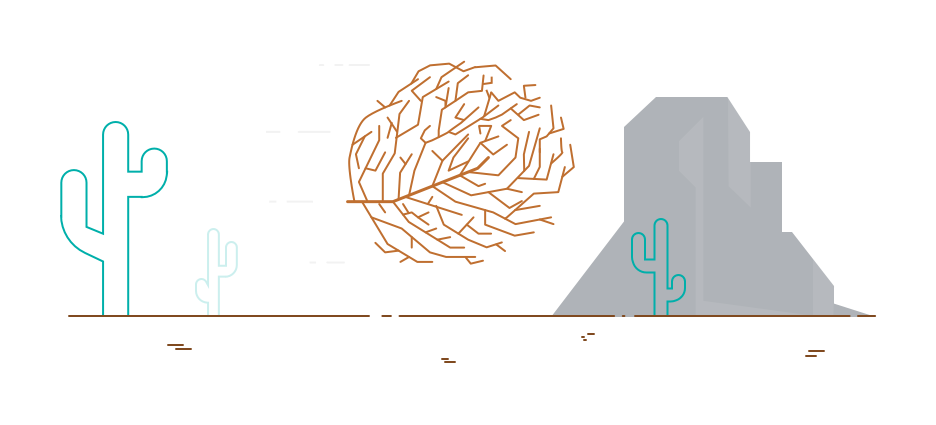 More articles by this producer
Learn about the origins of the Catalan language
Es ist keine der Lizenzen passend für dich? Du kannst auch (d)eine benutzerdefinierte Lizenz anlegen. Es gibt jedoch einige Regeln.
Videos by this producer
European Tour's Innovation Hub with Tata Communications came to fruition as alugha - the winners chosen earlier this year - demonstrated their proof of concept at the season-ending 2020 DP World Tour Championship, Dubai. Their winning idea aims to overcome the complexities of managing multilingual v
Watch the recording of the A.P. Møller - Mærsk A/S Annual General Meeting a fully virtual event.