Startup school Blackbox: "The startup doesn't always come first"
Only eight German entrepreneurs made it into the renowned Blackbox program. Most recently, Bernd Korz, CEO of Alugha. The company from Mannheim develops and runs a platform on which you can publish videos in several languages. Bernd shares the experiences he had at the 19th program.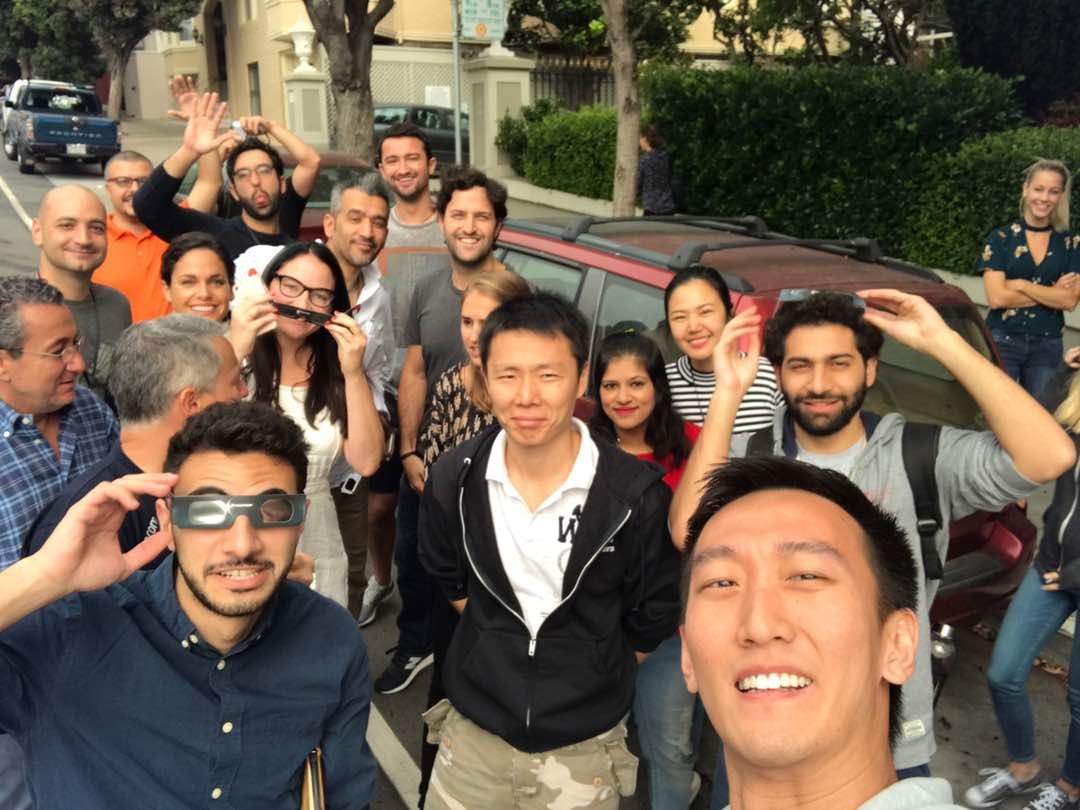 Read this article in: Deutsch, English, Español, हिन्दी
Estimated reading time:
6
minutes
Five startup pillars
Honestly, the agenda looked like you could catch your breath on Thursday. I was wrong. Mike Maples, who is, among other things, known for investing in Twitter and Uber, explained to us on which pillars the success of a startup is build on.  
"The founders' motivation and background are essential"
To start with: this hour confirmed many of my views. I mostly act intuitively - without knowing for sure if I'm making the right decision. But how do you scale? Should your strategy focus on massive growth? Mike answered these questions with these five pillars:
The founders: the founders' motivation and background are essential. Only when they are solid can you build on them. 

The product: a product that doesn't cause emotions nor benefits the market won't be successful.

Business model: whatever we do: it's about growth. If you want to grow, you have to reach many people - and this only works with certain marketing strategies. 

The company: it's essential to build up your company correctly. Wrong employees, lack of competencies, few perspectives: if it starts to crumble from the inside, there's not much you can do. And if the motivation is lost, any product will suffer significantly. 

The business area: where do I see my startup? Depending on the business area, a different approach is necessary. An example: if I enter the social media market, I'll have to put a lot of media effort into marketing to be noticed by the users. In niche markets which can also be worth billions, you'll need to act completely differently.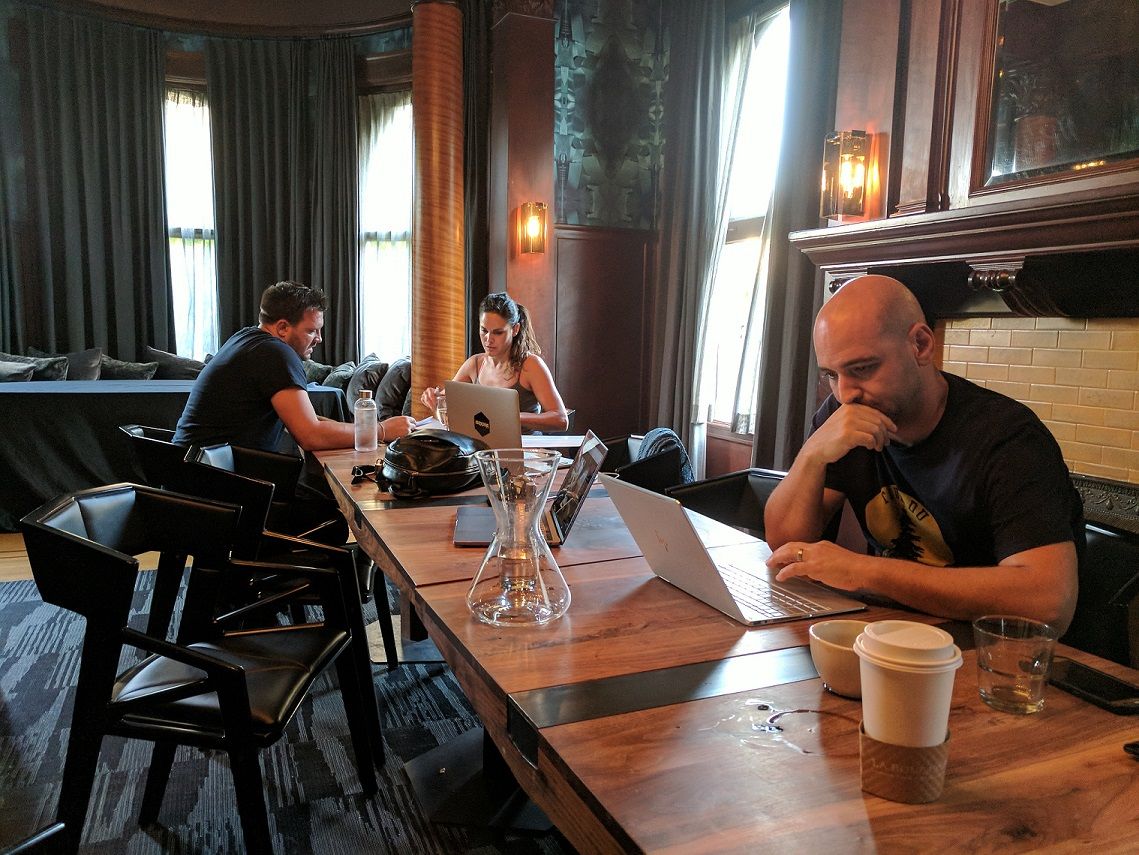 In general, Mike is completely convinced that you should not get obsessed with something. His belief: start, purposefully find users, grow organically and constantly. If you find the right users, they'll tell others about you and this creates momentum. Organic growth is an advantage because you can implement changes and you'll directly see how they affect the business.  
"Despite all the work and pursuit of success you should always put your family first"
Your startup doesn't always come first
For me, the essence of the following meeting with Derek Andresen was that family comes first despite all the work and pursuit of success. Derek is the founder of Startup Grid, a community for entrepreneurs. The company established shows that take place in over 100 countries. In those shows, the smartest minds give insights into their work.
Derek built this company and wants to become the top address for startups, speakers and investors - he and his team don't hide the fact that they want to crush (figuratively) their opponents. However, this supposedly badass businessman has dinner with his family every day. No interrupting calls or meetings. For me, this was the big lesson of the day. 
Zach Coelius' speech afterwards was about how to recognize and seize your chances. He showed us how this works based on his own resume. It reads like a Silicon Valley comedy and definitely would have become a hit on HBO. Back in the days, Zach had a crazy idea: analyze the users of a website as thoroughly as possible: last visited websites, interests, languages - just everything. Next, he sold the advertising space live to his customers, like in an auction, and the highest bidder was able to display his advertisements to the user. 

A weirdo's idea becomes a customer's favorite
A stupid idea in which only crazy people would invest. And that's why Zach was about to fail. He wanted to sell his business. The team left one after another - and one of his employees started to work in the ads department at Facebook. During a dinner with this very employee, Zach learned that Facebook had problems with their advertising. Zach seized the chance immediately and asked casually: "Hey, why don't you use our system? I know exactly how I could help you."
The employee established contact with Marc Zuckerberg, who liked the idea and said: "Ok cool, just do it". That's where everything changed: previously, Zach made 50 calls, was called names in at least 20 of them and found maybe one customer. With Facebook behind him everybody said: "Do you have something I can sign?". Zach didn't even have to explain what exactly it is that he does. Obviously, his chances with investors also improved significantly. 
Fitting to this story, I learned a saying today that catches the spirit of the Valley very well: "The one feeding the lion with meat is lucky. The one doing it with salad will become the meat."
"His idea wasn't as crazy as everybody wanted to make him believe"
The "meat" that Zach was delivering soon wasn't enough for Zuckerberg. So one day he decided to abandon the services of Zach and sell the Facebook data on his own. Zach was left behind knowing that his idea wasn't that crazy after all. He isn't a poor guy - and today, he uses his knowledge, his contacts and money to support interesting startups.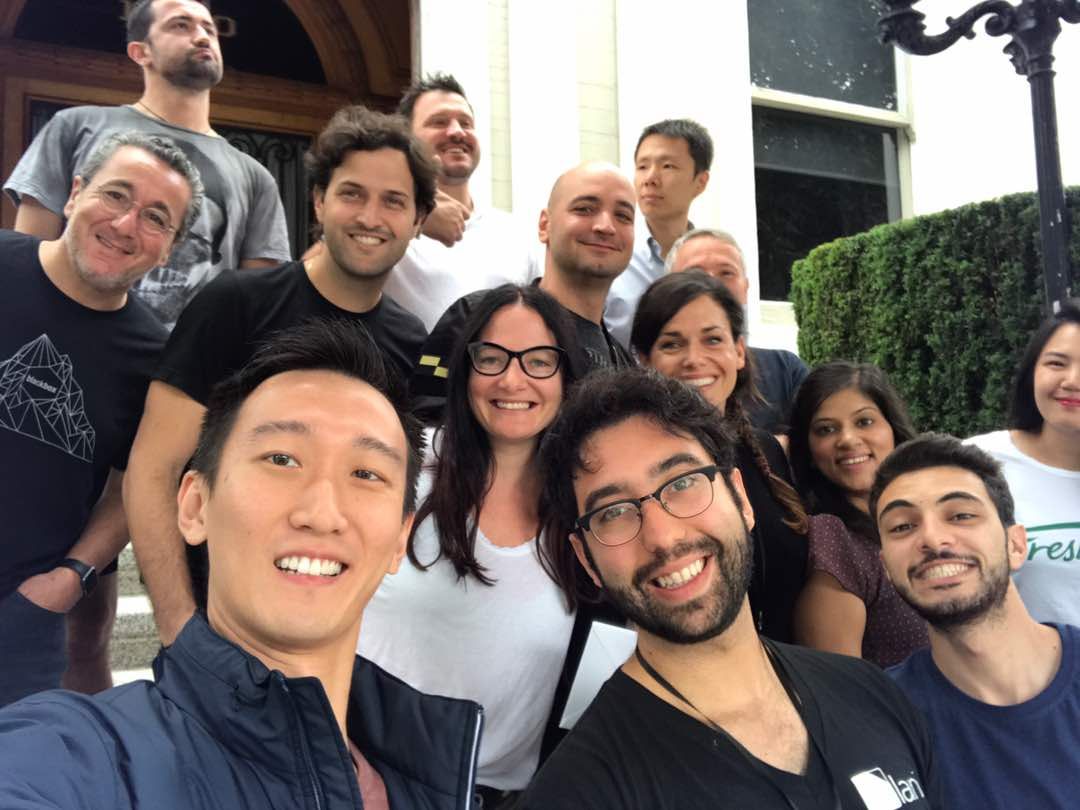 At the end, we had a talk with Alex Tauber. Alex earned his degree at Stanford University in Silicon Valley in 1997 and is an investor in his company "Aeneas Venture Partners" since 2010. His focus is on supporting startups in matters of culture, team and growth. 
Alex showed us ways to manifest our goals and recognize problems early to eliminate them. The big question behind this: How clear is our plan leading to our goal? And how do we outline it? Alex illustrated this using a picture of a mountain showing it's summit and the valley it's standing on. As an example for a man with a clear goal Alex used the CEO of Tesla, Elon Musk, and pointed out how determined he worked on his goal and how clear his vision was from the beginning. 
Alex called the moment in which Musk took over Tesla as "the beginning". Musk had a really good master plan which already included reaching the top of the mountain in 2006. To achieve this, the mastermind compromised intentionally: first Tesla neglected the auto body for example and focused instead on making the battery technology suitable for the mass market. Later, they bought the body from Lotus. With every following model of the car that conquered the market in 2009, new developments in technology, extras and range were implemented. 
"It's important to have defined milestones from the outset!"
Although, this was only a brief illustration, it shows me how important defined milestones from the outset are. Also important - and Alex emphasizes this once more - is the company culture. 
He says, you shouldn't strictly fire an employee if he doesn't always meet the expectations as long as he fits well into the startup's structure. Requirement: the employee has to try hard to learn his missing skills. On the contrary, you should definitely fire an employee if his personality doesn't match the team's one, and he also doesn't make any effort to fit in, although his qualifications might be satisfying.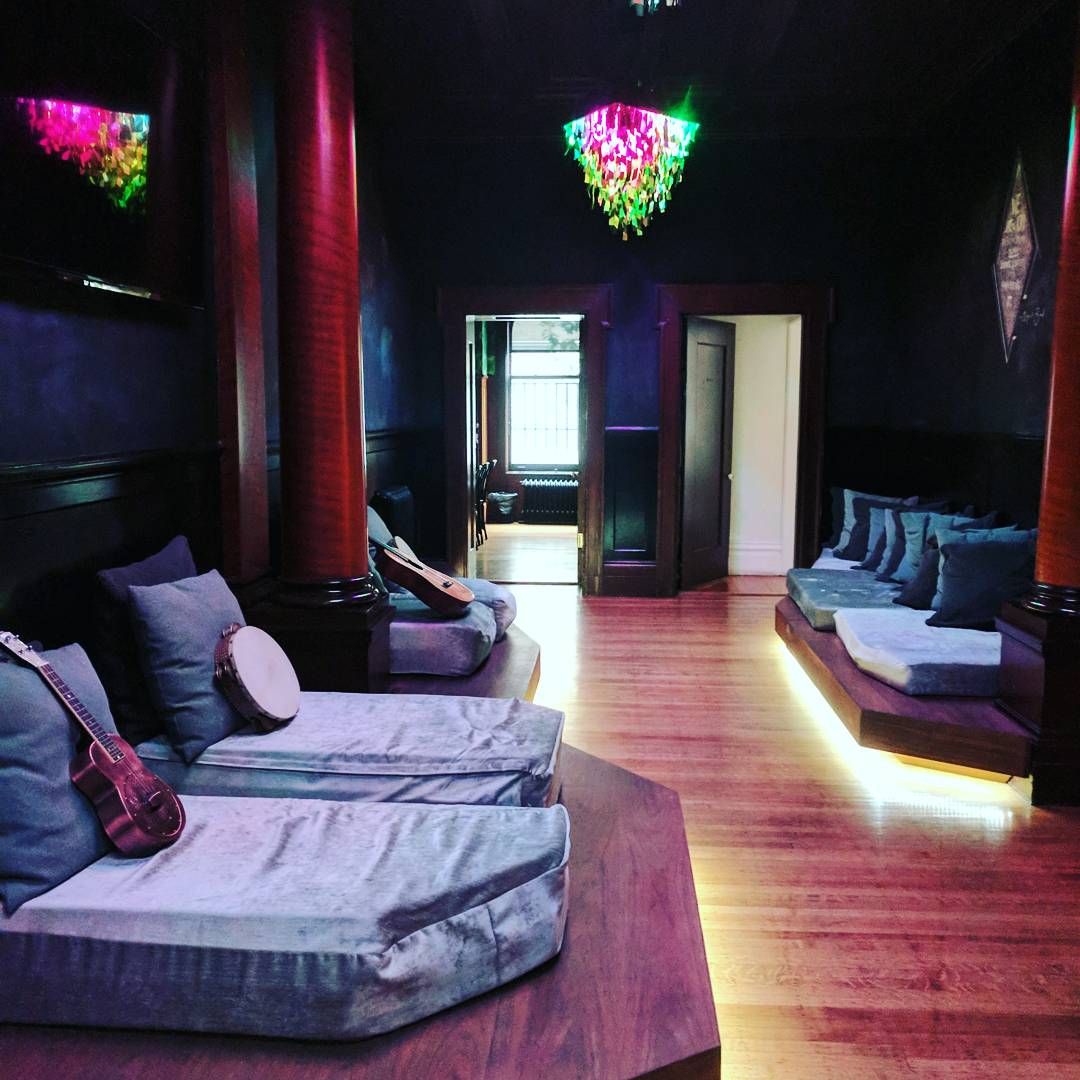 You would send negative messages to your employees if you stick to an employee who undermines your company's philosophy. This contributes to demotivation and questioning your leadership. Stay consequent in this matter. To prevent anything like this from happening, you should set clear rules which are valid for everyone from the beginning. Every employee should be aware - despite his individual characteristics and personal peculiarities - what the company's codex is and what isn't.
Not only because of this diverse day, I realized again how many options you have to optimize your startup. I was impressed by the amount of tips the speakers were able to give every single participant for his personal path. The quality of the speeches were extraordinary and emphasized the importance of this program to Blackbox. 
#alugha