Black Friday Deal
Starter Plan
AI video translation workspace
Automatic: transcription, translation & voiceover
GDPR compliant video hosting
*discount only applies to the first year
Black Friday Deal:
Starter Plan,
1 yr / only 24€
*discount only applies to the first year
GESS Dubai 2022
Gestalte die Zukunft der Bildung
Read this article in: Deutsch, English
Estimated reading time:
1
minute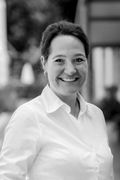 Die führende Bildungskonferenz und -ausstellung im Nahen Osten
Organisiert in Partnerschaft mit dem Bildungsministerium und unter der Schirmherrschaft Seiner Hoheit Scheich Mohammed bin Rashid Al Maktoum, Vizepräsident und Premierminister der Vereinigten Arabischen Emirate und Herrscher von Dubai, ist die GESS Dubai der Mittelpunkt für Bildung im Nahen Osten und darüber hinaus - seit 15 Jahren. 


Die Ausstellung bietet Pädagogen Zugang zu den Produkten und Lösungen, die die Anforderungen des modernen Klassenzimmers erfüllen und die Art und Weise, wie Schüler lernen, verändern. Neben der Messe läuft ein umfangreiches Konferenzprogramm und eine Preisverleihung, 
was die GESS Dubai zu der führenden Veranstaltung für die gesamte Bildungsbranche macht. 
Ort: Dubai World Trade Centre (DWTC), PO Box 9292, Dubai, UAE
Datum: 15-17 November 2022
Stand: M15
Website/Quelle: GESS Dubai 2022
More articles by this producer
THE NEW. THE NOW. THE NEXT.
Erleichterung globaler Geschäftsverbindungen und Neuerfindung von Marken in der neuen Medienlandschaft
Die DMEXCO ist Europas führendes Digital Marketing & Tech Event.