Black Friday Deal
Starter Plan
AI video translation workspace
Automatic: transcription, translation & voiceover
GDPR compliant video hosting
*discount only applies to the first year
Black Friday Deal:
Starter Plan,
1 yr / only 24€
*discount only applies to the first year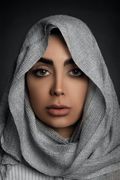 Vad är Vedanta med Pravrajika Divyanandaprana
Vad är vedanta? Pravjarika Divyanandaprana förklarar den grundläggande av vedanta och i synnerhet advaita vedanta. Den antika kunskapen och tekniken för psyken som härstammar från Indusdalen för 5000 år sedan.
LicenseFair Use