Steve Blank - Pain killers - how important are they?
Whether you need or should solve a problem in the short, medium or long term depends on the urgency. Make decisions in the interests of your customers and always try to harmonize them with your resources.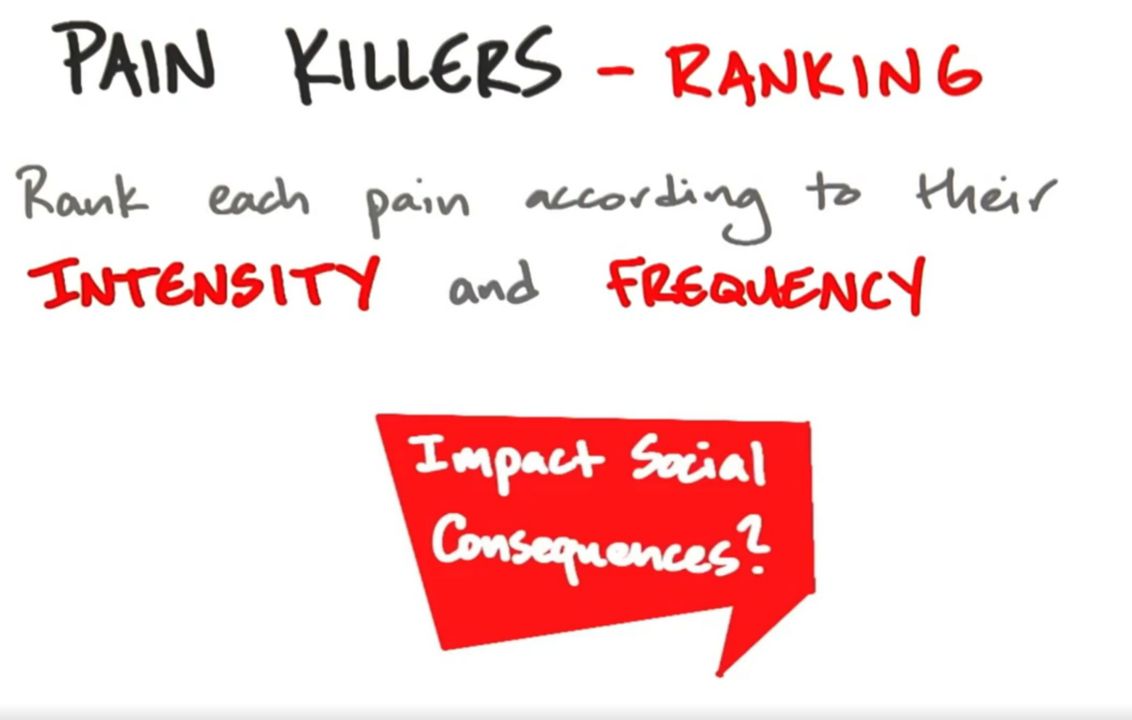 Read this article in: Deutsch, English, Español
Estimated reading time:
3
minutes
Yes, well, those pains... pain in a figurative sense. Today I can perfectly pick up on a situation from our own startup that happens to me frequently. Every Monday is exciting for me, it's like Christmas because we roll out our updates there. Usually we release smaller features, but it also happens that we roll out the big new features bit by bit over weeks. Of course, we test them with our self-programmed automatic test tools and on our CI servers with internal as well as external beta testers, but... and that's how it is in development, not everything always works smoothly.
Now the problems could begin. We've released a major update and I notice that there are still some areas that I don't find perfect on the live server. A good example is the status of video and tracks. We had decided that in the future we would completely separate the two and give the producers the possibility to set each track individually to "Private", "Not Listed" and "Public". "Private" was now the default value and so we could make sure that even the bigger customers wouldn't get a stomach ache if someone uploaded a new audio track and could suddenly be on the net. Unfortunately, we had to set at least one track to "Public" (which was different in the old system) so that we could still watch the video. So much for the situation...
Our own media team suddenly had problems with the new system again and again and we were asked countless times how it works now. It was immediately understandable after we had explained it, but what about the customers outside? We had to make a decision, is that something really important, is it worth leaving everything behind and releasing another update, or is it enough next Monday - or even the week afterwards? In our case we also had to consider that the developer had to play a very important role for the next big (and for us incredibly relevant!) update. We had some time pressure.
For me customer satisfaction is very important and I myself am for sure the most critical user of our tools and I know what the developer's question will be: ""Hey Bernd, should I optimize this now, or should I continue with the next tool as discussed? I think my effort is between 4 hours and two days". I decided that this was too important to me and I took the risk that we might get our other stuff a little later. In the end it didn't even take 2 hours and we were all happy.
You will have such situations as well as possible problems, which (very) rarely occur. You have to decide for your customers, your possible resources, your task list and for yourself how strong the pain is. Don't get bogged down in less relevant things in the build-up phase with possibly limited resources. That may sound mundane, but especially in the take-off phase of your little plane you have to keep an eye on the important things as a pilot and not look if there is a nice cloud to your left.
This article is written by our CEO, Bernd Korz. With his experience as an entrepreneur, he shares his vision about the lessons provided by Steve Blank. Join us every week for a new article on Steve Blank's lectures.
More information on Steve Blank:
#alugha
#multilingual
#everyoneslanguage