Neighbourhood festival in the skyscraper
New York City, the city of skyscrapers. Buildings that reach up into the sky, countless flats and countless floors in just one building. How many people might live there? And what languages they speak? Let's imagine a neighbourhood party in a skyscraper...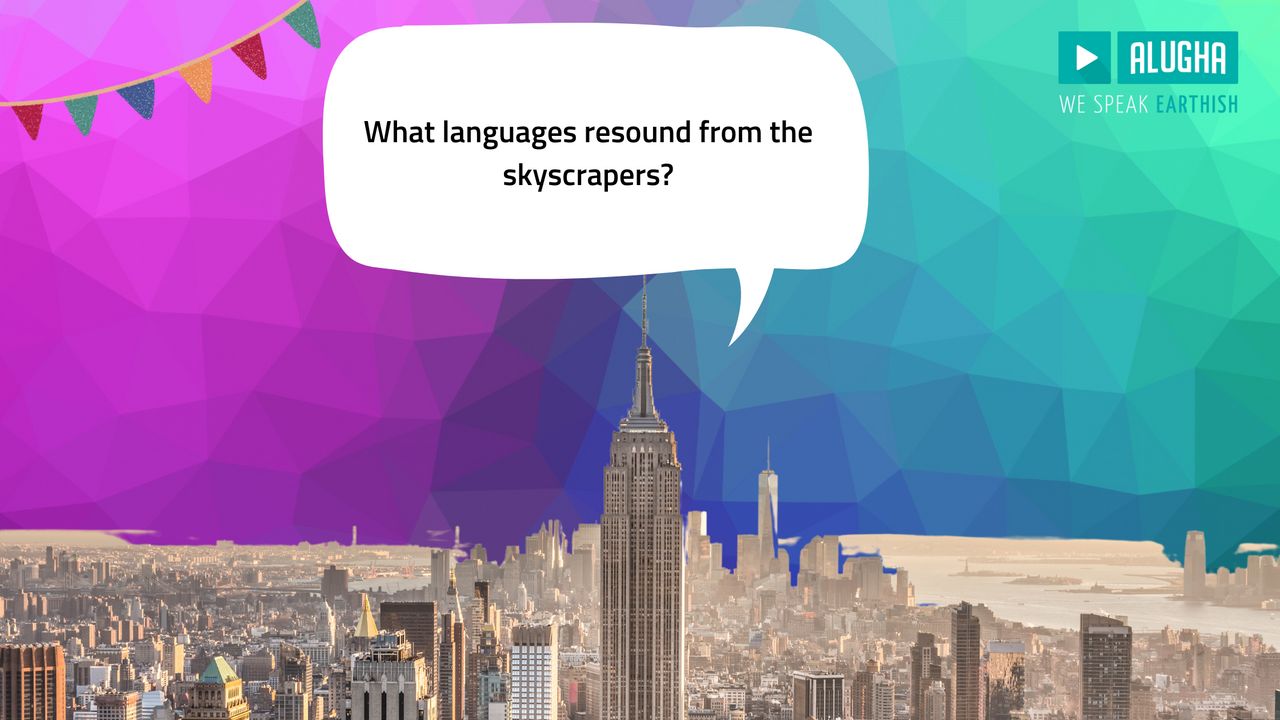 Read this article in: Deutsch, English
Estimated reading time:
1
minute

Let's start by saying that New York, like many cities in the United States of America, is a melting pot where cultures and languages meet. So who could live in such a skyscraper?
The Smith, Baker and Scott families live there and, like half of all New York residents, speak English as their first language. Almost all neighbours understand English, which is why the neighbourhood festival is also held in this language. 
The Garciá and Gómez families also contribute to the language diversity in the neighbourhood. They speak Spanish, as do about 24% of New York's population. Spanish is spoken by both Hispanic-American residents and migrants from the Iberian Peninsula. A smaller minority of these same Hispanic speakers also speak Spanish-based creole languages. 
In other flats, but in far fewer, there are families who speak Mandarin, French (including French-based creole languages), Italian, Korean, Yiddish and many other languages. 
Now imagine all these families sitting around a table, you hear children's laughter across the floors, songs in different languages, there is a smell of different food and spices. All these people could synchronise videos wonderfully. At alugha, we also have a multilingual team at the start that translates videos into numerous languages. Our AI can do even more languages. Would you like to try alugha? Then register here. 
Have fun at the neighbourhood party in the skyscraper. 
#alugha
#wespeakearthish
#multilingual
Quellen:
More articles by this producer
How to launch a Christmas campaign in over 100 languages
Here at alugha, we love technology and leveraging it in creative ways for our users to provide unique features and a stellar experience.
alugha gives you a short story today. The way to a multilingual love is through the stomach.