Let's Talk Again - Anna Hinckel
It's impossible to spend a day at alugha without laughing. Even if you're in a bad mood, there's always someone who makes you laugh sooner of later.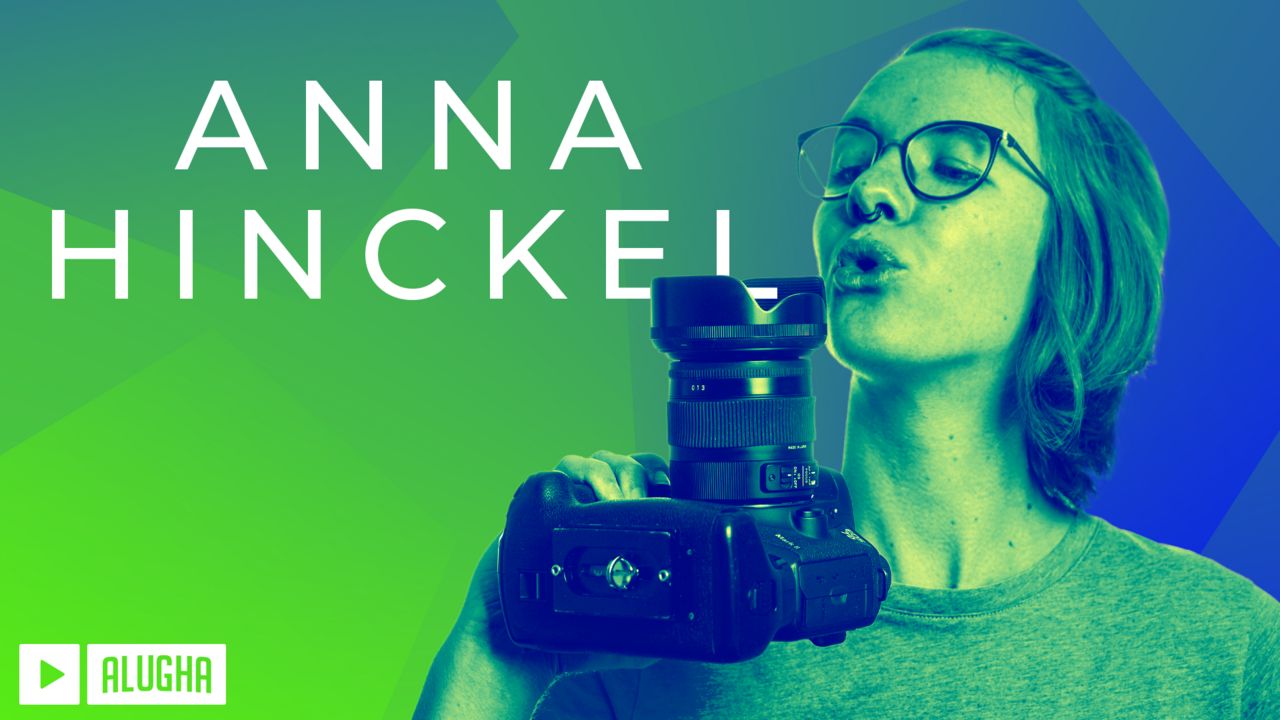 Read this article in: Deutsch, English, Español
Estimated reading time:
4
minutes

How long have you been working for alugha?
I've started at alugha in summer 2017 with an internship, followed by my dual studies at the DHBW in Ravensburg which began in October the same year. Since then I switch from my studies in Ravensburg and working at alugha in Mannheim every three months. I'm hoping to pass my bachelor's degree in September 2020.
What's the first thing you do in the office?
If I'm the first person in the office, my way leads me to the coffee machine. The machine needs a moment to heat up. The sooner I switch it on, the better! Afterwards, I get some water and switch on my computer.
What part of your job do you enjoy most?
This question isn't easy to answer due to my dual studying situation. In the office I look forward to the combination of colleagues that are always happy to help and make jokes, and the office premises which offer many nice details, like our two office dogs. They are just as silly as we alughans. At school I like working with my co-students, from which some have become my friends. The months in Ravensburg are quite intense, the school projects need a lot of effort and attention. Therefore, we all spend much time together. The ups and downs at school bond together!
Which project / task / experience did you enjoy most in the last year?
Naturally, we have the most fun doing unusual stuff. E. g. filming a baseball game - where I learned that this game is quite exciting - or visiting the Berlinale and the trade fair making very new experiences. Once I prepared the reprinting of an old book. It was great to hold the result in my own hands and hear the excitement of the others about the good work. That was a great moment.
What has made you laugh today?
To answer this question honestly, this page isn't long enough. It's impossible to spend a day at alugha without laughing (except if you just had a dental surgery). Even if you're in a bad mood, there's always someone who makes you laugh sooner of later. Bad jokes are daily business and the best thing is if you're ready to laugh about yourself!
No workplace is perfect. What would you like to change at alugha?
I would very much appreciate to have a team leader for the creative department. Someone who coordinates our work and projects and to which I could turn to in case of questions. At the moment this position isn't covered and tasks are given directly, which can easily lead to several problems.
Have you discovered a new side to yourself?
Yes! I think especially the time at school and university is very formative for a person's development. You're experiencing many things in a short time, you get to know many people and new places. In my area of study self- and time-management are essential. Furthermore, I'm developing my skill to handle different types of people. To speak to them and in front of them, to "read" them and understand them. Not an easy task, but a challenge I want to accept every day. I've become more self-secure since I started at alugha which turned out handy in other life situations.
To what extent did the international team influence you?
The most significant influence is that I'm more aware of how I express myself. Babbling stuff, or using figures of speech makes no sense if your counterpart doesn't know what you're talking about. Many of my colleagues understand things literally, even if they're not meant that way (e. g. metaphorically). After some misunderstanding you start to reflect more about what you really wanted to say and why the other person didn't understand that. So now I think before I speak how to express things and what my talking partner can or might understand, so that my words make sense and aren't taken the wrong way.
What challenge did you have to face?
My studies are the biggest challenge. Having to move every three months - from your apartment to another in Ravensburg and back, changing faces, lots of stress and lack of time. Everything consumes much energy (and also nerves). However, I don't see this situation as an enemy, but as a chance to grow personally. Besides, I'm not alone: I not only have my co-students but also Michelle. She also studies in Ravensburg and works at alugha. We are in the same semester and have the same schedule changing from work to university and back. Without her I wouldn't probably be where I'm now, and I'm very, very grateful for that!
What's your personal big dream?
One day, I want to have a small house with garden, in which I will live with many cats whose presence wasn't appreciated elsewhere. In this house I would have my armchair in which I would relax in the evening while being besieged by 20 cats. And yes, I really mean that - dreaming is allowed!
What's your advice to a new alughan?
Don't be a prick: don't listen to music loudly in the office, no fish for lunch and no bacteria-breeding experiments in the office fridge.
#alugha
#multilingual
#everyoneslanguage
More articles by this producer
Our new computer linguist is not only skillful with words.
Here at alugha, we love technology and leveraging it in creative ways for our users to provide unique features and a stellar experience.
Our Bavarian soldier presents alugha to the world. Usually with a lot of heart and well organized.
Videos by this producer
The roughly 3-minute film provides an initial impression of the MAHLE plant and also presents the principles and values that govern the way the team works together on a daily basis. And, of course, it highlights the innovative technologies that find application in the MAHLE thermal management produc