Valentine's Day - is it celebrated the same everywhere?
Sure, it shouldn't take a day to show how much you love and appreciate your fellow human beings, yet the holiday is gaining popularity in more and more countries.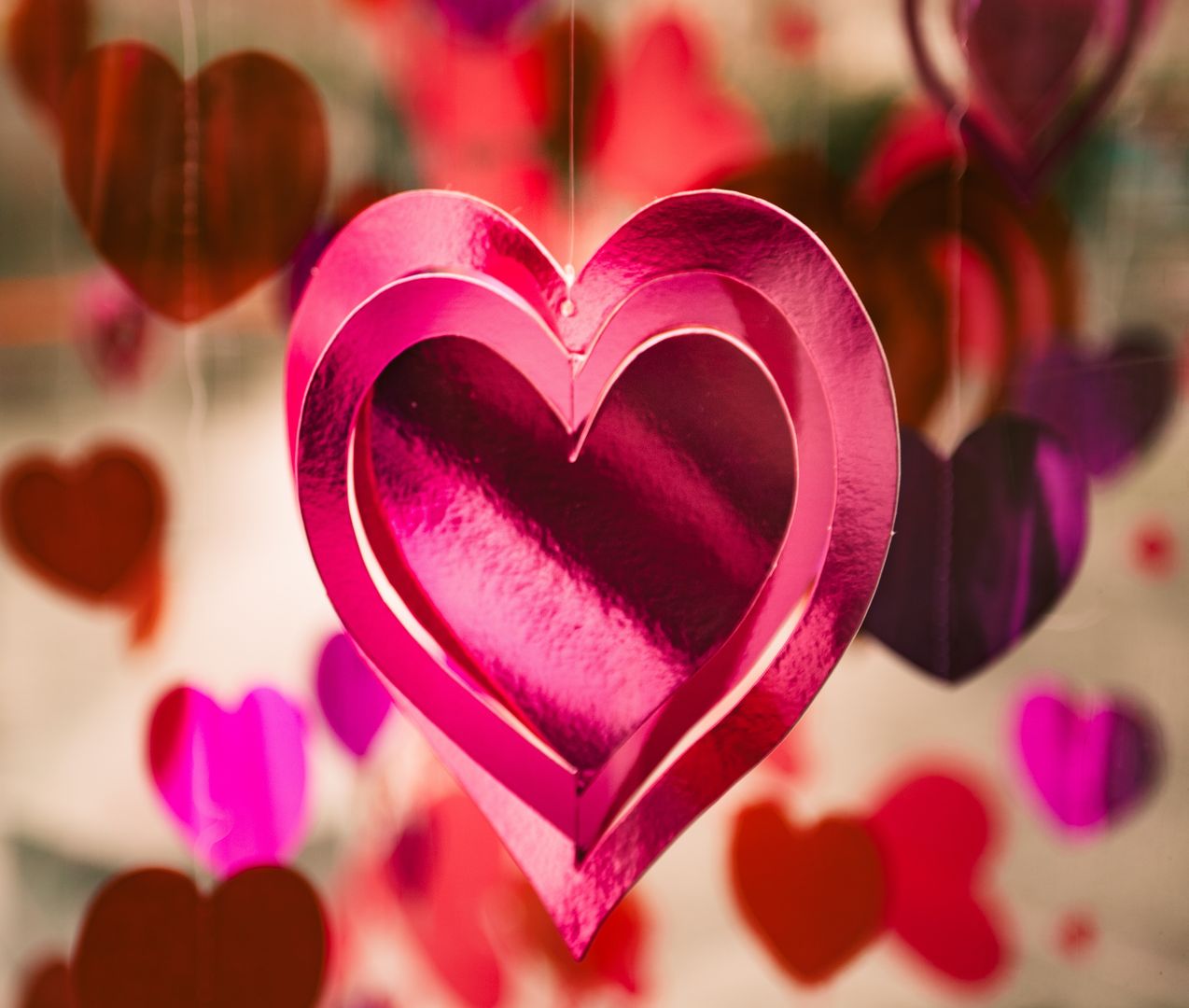 Read this article in: Deutsch, English, Español
Estimated reading time:
6
minutes

According to a 2019 Statista.com survey of just under 1,000 Germans, 44% of women and 36% of men believe that it doesn't take a special day to show your love. That is frighteningly little! On the other hand, only 15% of women and 16% of men say that Valentine's Day is a great day for couples in love. 13% of women and 19% of men don't care about February 14th at all. More than half of the Germans give something as a present to their loved one on Valentine's Day, even though according to a survey in 2015 an average of 66% of those surveyed are annoyed by Valentine's Day.
Obviously, it should not take a day to show how much you love and appreciate your fellow human beings, yet the holiday is becoming increasingly popular in more and more countries. People love to celebrate things and make them into an event. Why else, in a country where the number of regular church-goers is steadily decreasing, is Christmas celebrated every year? Why has the so-called Black Friday been around for a few years, although there are special offers and discounts all year round?
Valentine's Day was spread in Germany after the Second World War by the American soldiers. In America and England it is common to send cards ( even anonymously ) to his " Valentine " on this day. But there are also other customs in other countries. Very charming are e.g. the Finns who celebrate a day of friendship and so you can give presents to every special person.
VALENTINE'S DAY IN AMERICA
Valentine's Day is celebrated on February 14th and has been since the 19th century. The most common symbols are the heart (in reds and pinks) and pictures of Cupid. Cupid is portrayed as a small winged figure with a bow and arrow. In mythology, he uses his arrow to strike the heart of people. Thus the saying `to be struck by Cupid's arrow' when someone has fallen in love.
It is a festival of romantic love surrounded by many traditions. Some of these traditions include sending red roses, cards, handwritten letters, giving heart-shaped boxes of chocolate and buying presents for your spouse or partner. Others may arrange a romantic dinner in a nice restaurant or a night in a hotel.
In the USA, this is also a big event in schools. The children exchange Valentine's Day cards. Every child will make a special box for this day and place a card in the box of every other child in their class. You can buy special class sets of cards just for this occasion. Very often, the teacher will receive a small present from the parents. A Valentine's Day party might be planned with heart-shaped cookies, red velvet cupcakes and the famous Conversation Hearts. These are the classic Valentine's Day candy in the USA. They have cute messages like "Kiss Me", "Be Mine", "My Baby".
No matter how you celebrate Valentine`s Day, it is a day to express yourself to the people you love and cherish. 
Will you be my Valentine?
VALENTINE'S DAY IN SPAIN
According to an article in La Vanguardia published in 2019, the popularity of Valentine's Day in Spain is increasing, as six out of ten Spaniards celebrate it. Moreover, Spanish citizens spend the most on average in the European Union: 122 euros per person, a consumption far above countries such as the United Kingdom, with an average of 54 euros, or Italy, which spends 92 euros.
What are the most typical gifts that Spaniards give each other?
According to the "1st Valentine's Day Study" by Vente-Privee on shopping habits on Valentine's Day, the self-gift is the preferred option for Spaniards on Valentine's Day. According to this study, 62% of women and 39% of men give themselves gifts on this date.
Furthermore, for Spaniards the best gift is to spend quality time with the person you love, because time is what we value most, the most valuable resource we have. We can neither buy it nor keep it, and it is irreplaceable, perishable and unrecoverable. It is the true luxury of our time: you can earn more money, but not more time. 
That is why last year's favorite Valentine's Day gift was to enjoy experiences: trips, escapes and plans of all kinds succeeded on Valentine's Day in 2019. According to the aforementioned Vente-privee study, different generations of buyers choose to give this type of experience as a gift, along with perfumes.
Gastronomic experiences should be mentioned in particular, as they are the favourite gift plans among millennial couples: 30% of those born between 1980 and 1999 will choose an experience related to eating or drinking with their partner, whether it is sharing a good wine, an aphrodisiac chocolate or indulging in a special meal. Women mostly buy experiences related to spending quality time with their partner (28%), while men prefer to buy jewelry (21%) and perfume (20%).
AND OTHERWISE? 
In India, lovers who want to celebrate this "foreign" holiday still have to defy social customs. In India it is frowned upon to show affection in public by touching or kissing. In recent years it is tolerated that couples hug each other on the streets or give flowers as presents on this day. However radical Hindu groups condemn this behaviour and say that it does not need a holiday for lovers to show their affection, but that it is allowed all year round. Some go further and "threaten" forced marriage if unmarried couples kiss in the streets. Many couples in love took this as an opportunity to stand on the street kissing and asking for marriage. Also press articles referred to this favorable way of marriage.
In Japan, only men are given chocolate on February the 14th. The women have to wait until March 14th for the "White Day", which is named that way because the women receive white chocolate as a gift. Kind of interesting, because on February 14th in Germany it's usually the women who get the presents and the men in return want to establish March 14th as "Schni-Blo-Day". I won't go into the details of this day here.
Contrary to this, Singles Day from China is spilling over to us. This is celebrated on 11.11. The ones stand for the single person and thus for the single existence. The day is also used for commercial purposes, such as Black Friday, and is regarded as the world's highest sales day in online commerce. In China, blind date parties or karaoke events are often held on this day, because even though many may be proud to be single, most people are still looking for a partner for life.
In this spirit, the alugha team wishes you all a great Valentine's Day next Friday and we hope you all stick with it like Martin Luther King Jr.
"I have decided to stick with Love, Hate is too great a burden to bear"
Your alugha team ♥
#alugha
#multilingual
#everyoneslanguage